Thank you to our supporting partners & Sponsors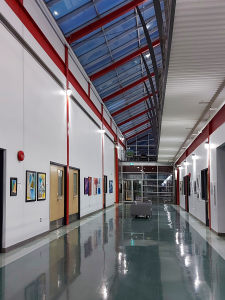 Join our Partners & Sponsors
Be a part of this exciting event in our arts community
Art at Seven Innovation is a project of Artefact Social, in affiliation with the Hamilton Technology Centre (HTC), a private innovation hub located in Canada's Innovation Corridor. HTC has a long history of fostering creativity and innovation by building and supporting communities through dynamic and flexible programs and spaces.
Sponsorship opportunities in Artefact Social's newest project, Art at Seven Innovation, promotes exposure in the exciting and growing arts communities within the Greater Hamilton Area and beyond. This is a demographic covering a range of ages from young to old with varied interests. They are artists and art lovers – passionate, creative deep-thinkers who observe and are very open-minded. Putting your market identity in front of this spirited audience is a strategic move to further build and advance brand awareness.
Let's chat now to discuss the many opportunities available to be a part of this exciting new project.
Stay in the loop...
Get the latest news on what's happening with Art at Seven Innovation.
You'll find out about upcoming exhibitions, events, news, and fun stuff!